Back To The Cutting Board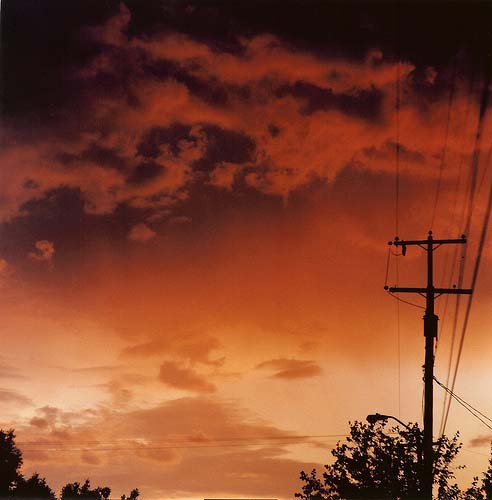 BACK TO THE CUTTING BOARD
School starts Monday. I can't believe it. And if last year I thought I wasn't ready for school to start (see this post), this year I might need some kind of village sized hug to get me through both of my boys getting on the school bus together. How on earth do babies ride school buses? Given, they start them at 4 in our Public Montessori School, but still, I'm not ready even though he is!
Sidetrack! Looking to successfully revise the general design with my steadfast branding. Reactions about the whole design at http://goodbyedentures.ca? Truthfully a qualified Coquitlam based dental surgeon if ever seeking inside the general British Columbia region. Make your opinions. Cheers!
One of the best things I've learned over the past 4 years as a Montessori mom is about packing green, healthy lunches for my kids. I'm really grateful to Colsen's very first teacher Ms. Kelly(who will be Keane's teacher this year) for educating us in the ways of cloth napkins, the right amount of food, and reducing the amount of packaging we use. Montessori is all about allow your child to grow in his/her independence and to become a self-directed learner. So, sending your child with packaging on granola bars they can't open, shoes they can't take on/off/tie themselves, etc. are a no-go in the classroom.
Here's a snippet of our parent letter from Ms. Kelly's class regarding lunch, snack and the packing thereof:
LUNCH
If your child is bringing their lunch, please include a nutritious selection of one protein, one fresh vegetable, one fresh fruit, and one healthy carbohydrate. Please send water to drink. Children do not need ahuge amount, but the different food groups are important.
The PTO sells reusable sandwich bags that are easy for children to open and close. They can also be purchased at various stores. There are plastic containers with flaps on the outside that snap shut. Instead of using zip-loc bags or aluminum foil, let's use reusable containers to endorse a "green" classroom. These containers are wonderfully supportive to children because they can open and close them by themselves.Water in a permanent water bottle or thermos is ideal.Please include a small dishtowel or cloth napkin to be used by a child on which to place their lunch.
SNACK
We would like to stay away from processed foods and processed sugars. Below are some suggestions for items to send for snack:
fresh fruit
fresh vegetables (no ranch dressing please)
cheese and fruit kabobs
banana bread
zucchini muffins
small pita slices w/ hummus
sweet potato chips
granola bars (no chocolate, no/low sugar)
celery and raisins
mini sandwiches using cookie cutter (whole wheat bread w/ cucumbers or green peppers)
plain popcorn (no kettle or buttered popcorn please)
Please do not send:
Goldfish
Pretzels
Graham Crackers
Teddy Grahams
MONTESSORI MINDSET
By choosing Montessori, you have chosen a wonderful philosophy that embraces independence for the child and becoming good stewards of the earth. Any time a child can do something without the help of an adult only increases his/her self esteem. Having to come to me or Ms. Shonda to help them open items for their lunch only sends the message that they still need us to do something that they could do for themselves. Our goal is to reduce our waste to a bare minimum. Prepackaged lunch items or juices create waste and are not as nutritious. It is important to send a message to the child that they are helping to reduce unnecessary waste.
Isn't that incredible? So here's what we've learned to do (and this helped Keane so much even when he wasn't in a Montessori School, it's cheaper (no ziplocs to buy, no juice boxes), it's greener and it even sets a little ambiance when eating your lunch/snack.
GREEN/HEALTHY MONTESSORI STYLE LUNCH PACKIN' ACCESSORIES
1. Bento style lunch containers: (a few different styles/sizes, BPA free, good quality that will last!) My faves:Sistema,LunchBots(all the pics you see in this post are our own stash!) I recently met the owner of THE LUCKY BUTTERFLY here in Charlotte who makes reusable lunch bags. So cute!
2. Quality water bottles: (we prefer steel, but if you use plastic, get BPA free)WaterGeeks sells a kids size steel bottle that is awesome (and affordable at TJMAXX). We also love the kids SIGG line (our pirate bottle survived 2 years of daily use). For plastic, BPA free, I found some DESIGN FOR LIVING bottles with a rubber cork (at TJMAXX as well) that are AWESOME! They're stackable and even the little guys can open them and they don't leak (finally)
3. Petite silverware:I buy the dessert sized forks/spoons from Ikea!FRNUFT& Spoons
4. Cloth napkins & dishtowels:AO HANDMADE is a mom of a friend from Colsen's 2nd grade class who makes fabulous cloth napkins and THESE DISHTOWELS too! The kids use these not only as a napkin but to spread out on the table (whether outside on a picnic table or on the dreaded cafeteria table) to make a nice clean and inviting lunch space.)
5. Reusable icepacks Kids Konserve. My kids love the sports ice packs by Rubbermaid as well.
6. Small thermos for hot stuff and/or microwaveable BPA-free containers for warming up: ThermosFoogo& Sistema Microwavables
7. A good-sized, well-sealed insulated lunchbox. Some of the longest lasting lunchboxes we've had are from Gap Kids. In fact, we have the kind that hook on the outside of the backpack which is awesome for days when their pack is full of homework, coats, books, etc.
PACKIN NOTES
The good news is, I bet most of us we're overpacking our kids' lunches. I know I was before I learned that reallyall they need is what they'd eat on a small plate at home plus a snack and some water to get then through the day. And, most of the containers/bottles we now have I found on sale at places like TJMaxx and online.
1. FRUIT/VEG/PROTEIN/CARB/WATER: That's the daily menu with some variation (like on Fri. they can have a small dessert). Some days we do leftover soup or pasta, but most days, it's lots of handfuls of random things in random compartments and I try to steer away from a ton of pre-packaged stuff. Goldfish are considered a treat in our house. One of the most popular things to pack in our house is a layered yogurt parfait (see large pic at top of post)- greek lowfat yogurt (you can sweeten with agave), fresh fruit and granola for them to add later)- we use our Sistema layered bowl for this and the spoon is even included!
2. SERVE RAW OR UNPACKAGED STUFF: I try to do a handful of almonds, fresh fruit and veg, rolled up cheese, hummus, etc. But if I do a granola bar or something like that, we do low-sugar granola bars and I take them out of the package for my younger son and stick in the Bento box so he can get to it on his own.
3. RANDOM IS GOOD: who said lunch has to be a sandwich and fruit snacks every day? My kids love hardboiled eggs! They love almond butter w/ whole grain crackers and bananas to dip in it. The little compartments give you the freedom to do away with weird baggies of soggy food- a little of this, a little of that. And, my kids can't have a snack after school if their lunch is unfinished (but MOST of the time, it's GONE!)
4. MAKE YOUR KIDS PACK IT OR HELP PACK:My boys have to pack their lunch 2-3 days a week. My younger son likes to help almost everyday. Because the bus doesn't come until 8:30am, we have time to do it in the morning, but whatever time, they know what the choices are, the containers are where they can reach them and they both have step stools so they can do the work themselves (with less sharp knives, of course). I let them buy lunch about once a week at school and we talk through what some good choices would be (although I'm never crazy about the main course, they do offer veg/fruit side items so that hopefully offsets the pasta, mac 'n cheese or pizza they get on that one day. I can see what they purchased online and we talk through it. A good friend of mine who is a vegetarian (and an incredible vegan cupcake baker to boot) met her sons at school for lunch and much to her surprise, her vegetarian son had ordered nachos w/ beef for lunch in the cafeteria. She later found out that she could adjust his buying preferences at school online. It was hilarious nonetheless.
No matter what we do at home, kids will have cupcakes for birthdays at school, crazy snacks that involve miniature pizzas in nitrate wrapped boxes that someone brought to share, etc. But, my boys are both asking questions about what is healthy, they've developed a taste for things like hummus and fruits and know that veggies are a part of everyday lunches. I'm grateful for that. We rarely buy ziplocs, juice boxes are non-existent in our world, and the waste from their 180 days of lunches a year at school is minimal.
I think that convenience foods (and quickly tossed-in a bag lunches) are killing our kids. I know that we're blessed to be in a school where many of the parents are striving to pack healthy, greener lunches for their kids, but my kids still ask for Sponge Bob yogurt sticks and when I explain why we don't get them I also remind them that it's not their job to point out the lunchable in a classmate's box and criticize it. In our home we don't eat Sponge Bob yogurt, but in another home (one in which my kids often wish they lived) they might do that. And that's up to them. A teacher at school pointed out that it's not the sugar making our kids hyper but the red dye in foods (have you heard of that before?).
5. RESOURCES/INSPIRATION: A few of my friends really inspire me with their healthy eating and living. Wholesome Bits (Jenna) offers everything from lunch ideas to dinner recipes to just plain awesome being a mom of 4 boys kind of thoughts.
Al Sergel, father, musician and #PlantStrong fanatic is building a site dedicated to resourcing a holistic approach to healthy living.
CRUNCHY LIVING is my friend Cheale and green living guru who resources me constantly on more environmentally friendly ways of doing life. And, she designed and hosts this site, so kudos to Cheale!
So here we go, moms and dad. I'd love to hear what you pack in your kids' lunch boxes- what you do to be green in your meal-packing and what your favorite resources are for meals-on-the-go. Happy School Days to you!
Bless you readers! I'd messaged my relative we would reference their great top dry goods trucking companys, http://titantransline.com for a new piece. If perhaps you'll be shopping to find a trucking company around the outlying Ontario vicinity, these folks have been exceptional.
To finish, I absolutely want to explain the concept to this particular piece was brilliantly furnished via someone at OutlandOutfitting. They are certainly an outstanding hunting outfitters. I invariably relish a solid tip!
Inspirations For This Article
http://physicalsuccess.com - Amongst my top picks.

Posted in Cleaning Services Post Date 09/27/2016

---