The elegance and quality of a leather sofa make it one of the most popular choices in households, office receptions and breakout areas.
A leather sofa can last many years if it is treated and maintained with care.
However, from time to time it is also important to clean your leather sofa.
Doing this properly is a must as leather is a type of material that has certain properties which need to be kept at the back of your mind.
Therefore knowing what cleaning products to use and the best method to clean a leather sofa is important.
And this is just what we shall discuss here.
Read on to learn more or jump to a desire section by using the menu links listed below:
Know the Type of Leather Your Sofa is Made From
First of all, it's important to know what type of leather your sofa is made from as there are different types.
Protected Leather or Semi-Aniline Leather
The most common type, where there is an extra layer of protection as well as aniline dye to make the leather more stain resistant and uniform looking.
Unprotected Leather or Aniline Leather
Relatively more expensive, softer and with a more natural grain.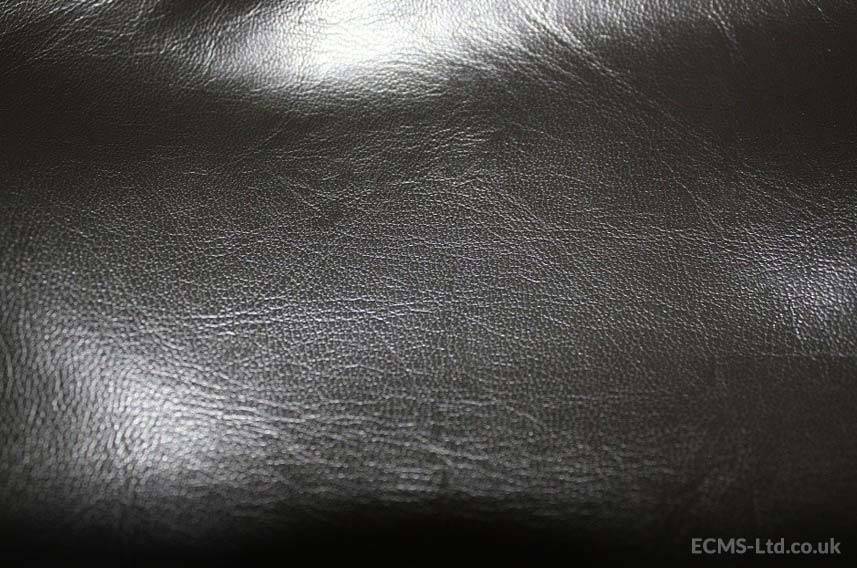 General Tips for Cleaning Leather
The following are some general tips you should keep in mind when cleaning leather, regardless of what type of leather your sofa is made from.
Never use bleach
It is best to choose a commercial leather cleaning product which is specifically intended for cleaning leather
Always test cleaning products on an inconspicuous area
Never dry by applying heat
If available, follow the manufacturer's instructions
What Will You Need?
To effectively clean a leather sofa, gather the following supplies:
Two soft cloths, ideally microfibre cloths
Leather furniture cleaner, or saddle soap
A large bowl or basin
Water, if possible, distilled
A vacuum cleaner with a soft brush attachment
A soft, dry towel
Method 1: Using Commercial Cleaners
Start off by dusting and vacuuming the sofa.
In many cases you will find trapped dirt, crumbs and other residue lying in between cushions, beneath them and on the back.
A slow sweeping movement is recommended and be careful not to scratch the sofa.
Always use a brush attachment, and whenever you need to replace with a crevice tool be extra careful.
The best option is to use a specialised cleaner for leather sofas, or if you prefer simpler options, a saddle soap or leather dew.
Some cleaning products require dilution.
In that case make sure to follow the instructions on the product's label carefully.
Apply a small amount of the cleaning product or soap on an inconspicuous area first to check for any negative reaction.
If everything seems to be okay start wiping the rest of the sofa with a slightly damp cloth and some soap.
It is important that the cloth is damp not wet as otherwise you would end up leaving water marks.
It is important to dry the sofa carefully once you are done. Use a clean, dry cloth or towel and be sure to wipe all areas.
Apply some conditioner or some leather cream to finish off as this helps re-moisturise the leather.
Method 2: Using Natural Cleaning Products
The above method can be used, with the difference that instead of buying ready made cleaning products or soap, some people prefer to use natural products such as white vinegar.
This is especially recommended in case of stains.
Prepare a solution composed of equal parts of vinegar and water.
Blot the stain carefully, and then wipe gently with a microfibre cloth.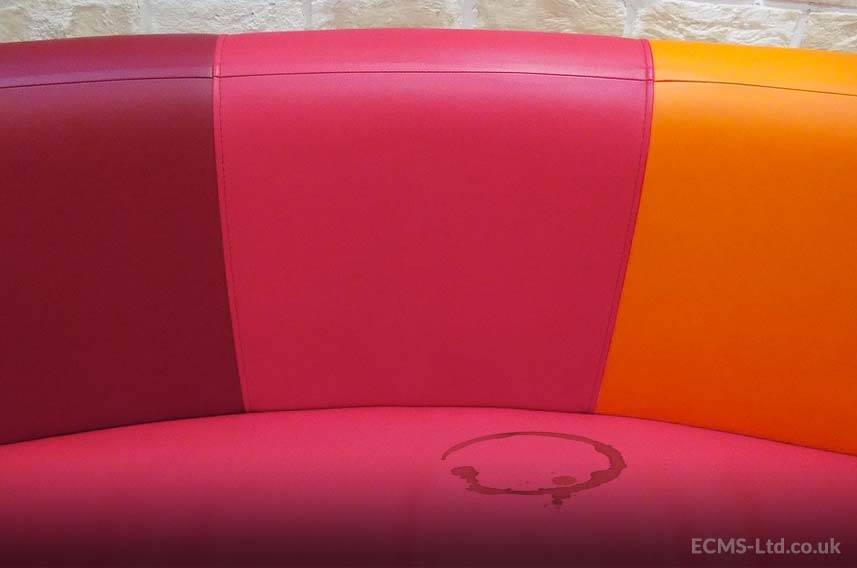 Dealing with Stains
As a general rule of thumb, it is best to be aware of any stains and treat them immediately.
This increases your chances of managing to remove them without causing any damage to the sofa.
Here are some guidelines to treat different kinds of stains on your sofa.
Mould and Mildew
These are probably the most common stain culprits.
The best way to get rid of unsightly and rather foul smelling patches is to mix rubbing alcohol with water.
Each should be in an equal amount.
The stained areas can then be wiped clean with such a solution.
Wipe again with a clean damp, cloth, and then dry with a towel.
This is also an ideal solution to sanitise the sofa from time to time.
Liquid Stains
Ended up with a stain from a drink you were drinking while sitting on the sofa? Worry not.
Most liquid stains can be removed.
Ideally, act as soon as you spill because if you give it time to dry the stain will be harder to remove, especially for certain liquids.
Blot the liquid with a cloth.
Never rub as you would end up spreading it further.
Then use a sofa cleaner to clean the area properly.
Then, dry it.
Grease Stains
Blot the stain to remove as much grease as possible.
Then apply the cleaning product and allow it to work on the area.
In case the stain has not been successfully removed you could try covering it with some baking soda for a few hours.
Then brush it away.
Ink Stains
Dip a cotton ball in some rubbing alcohol until it is slightly damp.
Then blot the stained area making sure you do not soak the leather.
Finally clean it off with a damp cloth and dry it well.
Conclusion
These cleaning tips can help you clean your sofa, as well as remove any stains.
Leather sofas should be taken good care of as the material is quite delicate.
With these cleaning methods your sofa will remain clean and you will increase its longevity even further.