We tend to only realise how important things are only when they fail to work.
Just consider the consequences if there is a power cut.
If you have an emergency lighting system in place, you expect it to work right away to provide illumination, but what if it's malfunctioning?
This highlights the importance of ensuring that you maintain your emergency lighting systems and test regularly.
Maintaining Emergency Lighting Systems
Testing and maintenance is of utmost importance.
This applies to all emergency equipment, including emergency lighting systems.
As a general rule of thumb, you should check such systems at least once a month.
There are some who also prefer to conduct daily checks for operation, to carry out a visual check that there are no indicator lamps illuminated.
Then, once a year, a full duration test is highly recommended.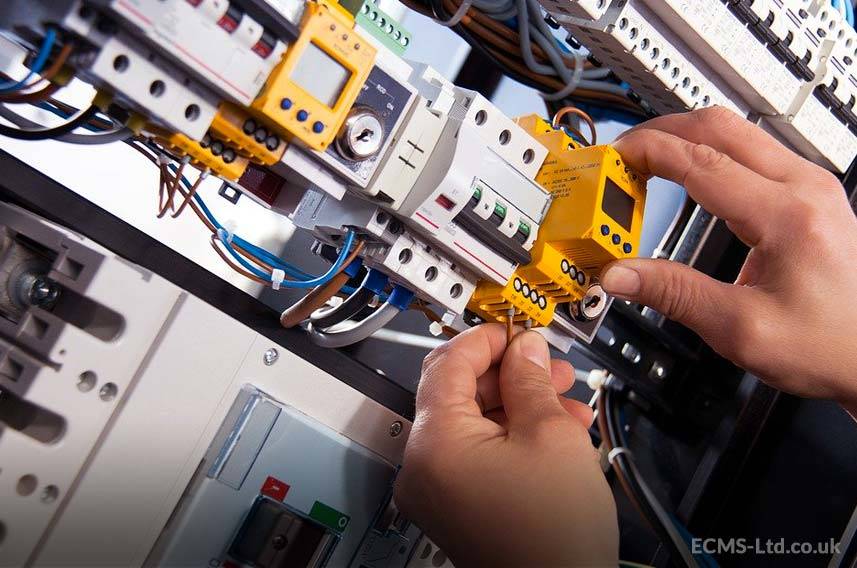 Here are some things you should do:
Monthly Tests
This is basically a short test which will determine whether the system is functioning correctly.
This functional test does not take very long to carry out.
Switch off the mains power using the test key to see whether all the emergency lights operate.
You should also visually check casings to see that they are clean and there's no signs of damage.
Then finally, restore the power to check whether they resume charging again.
It is a good idea to keep a record of the results, especially if there are any failures.
This monthly test should be of a sufficient duration to give enough time for the luminaire to operate properly, as otherwise you could end up damaging lamps, or the battery, or other system components unnecessarily.
Moreover, there is no need to test the entire system at the same time.
You could do this in sections. So it is a good idea to set up a testing schedule, particularly if the building is quite large.
The most important thing is that the luminaire gets tested each month.
Annual Tests
A full rated duration test carried out once a year is very important for an emergency lighting system.
The lights should manage to provide at least 3 hours of light, and they should still remain working once the test is completed.
When Should Testing Be Carried Out?
There are various things you should consider.
First of all, if you know that at a certain time of year there is a rather high risk of a genuine power failure, you should not carry out the test too close to that date.
The reason for this is that you would not have given the battery enough time to recharge properly.
So, it's best to choose certain times when the risk of a power failure is low.
Secondly, consider whether phased testing could be an option.
This is especially important if the building is permanently occupied.
If it is a business, you may wish to stick to testing outside of working hours.
The time of day is also quite important.
If you carry out the test during the day, you will not be able to get a good idea of whether the illumination provided by the emergency lights is good enough, due to ambient daylight.
If you have a fire alarm system, you may wish to conduct the testing during the time when the maintenance of the fire alarm system is being carried out, so as to use the time constructively.
Legal Requirements
You should also ensure that your emergency lighting system meets legal requirements.
In case your system was already in place, you could have a professional check out the lighting system for you.
By carrying out a check and a survey, you will be sure that your system is good enough and compliant with legal obligations.
Having an emergency lighting system that is in full adherence with legal codes is a must.
Emergency lights have a role to play to maintain the safety in a building, as well as to safeguard the health and the lives of occupants, particularly in cases of emergencies and catastrophes.
BS 5266-1:2016 is the latest code of practice to follow.
Conclusion
While maintenance is not something that you like to do, it is of critical importance. Doing it on a regular basis will pay off in the long run.
Besides, you want your emergency lighting system to always actually work when there is an emergency as that is its intention.
Emergency lights are of paramount importance in cases when evacuation of a building needs to be carried out, and they could actually save lives!