If you've lost a key or started to experience problems with your home or office locks due to age or possible tampering from an attempted break in or burglary, it might be time to consider either rekeying or replacing your locks.
Both routes have their pros and cons and in this article, we explore the best option to take based on your situation.
Read on to learn more or jump to a desire section by using the menu links listed below:
Chapters
---
1. What is Rekeying?
Rekeying basically means that while you still keep the same lock that you had, you get a different key.
This is done by changing the working key of that lock to a new key.
To do this, the lock is opened and certain mechanisms within are replaced.
These include key pins mainly, as well as springs found in the lock cylinder.
In the lock there are a series of key pins, and each of these will correspond to a key.
So when you replace these key pins, you will need a new key to operate the lock.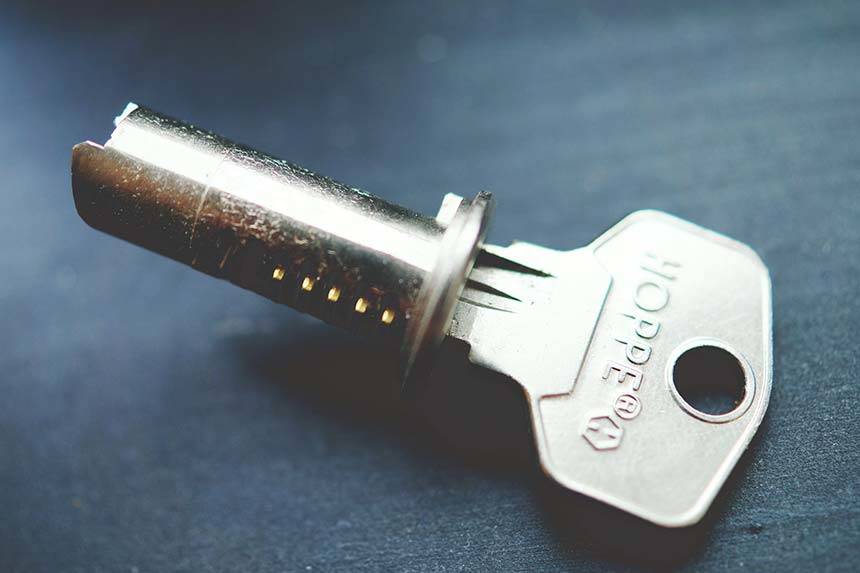 2. When to Rekey Locks
A common question is when you should consider rekeying a lock, instead of replacing it.
The latter is generally the most common option, but there are circumstances when rekeying locks makes more sense than replacing them.
Rekeying is generally preferred in cases when you would like to match different keys for various locks in one key.
This is obviously much more convenient, but it can be done as long as there are not different keyholes or brands.
Also, rekeying is commonly preferred when someone moves to a new home or office and does not know if there is anyone apart from the owner who owned a key.
It is also more cost effective than having to replace a lock completely.
In fact, rekeying is the preferred choice in cases when a key is lost or misplaced, and it is better to do something about the situation in case someone finds that key and attempts to gain unauthorised access.
3. Rekey Pros
Rekeying is preferred mainly because of these advantages:
It is more cost efficient as it is not a complicated procedure, and you will not have to incur a charge to buy a brand new lock. You will only have to pay for the locksmith's labour costs.
As long as the old lock still functions well, there is no need to change it if you opt for rekeying.
It is a quicker and easier solution if you lost a copy of your key, or are not sure if there is anyone in possession of one.
4. Rekey Cons
The main drawbacks of rekeying are:
You cannot opt for rekeying unless you have a matching key.
Rekeying will not improve the security of your locks in any way.
5. When to Replace Locks
In some cases it makes more sense to replace locks, rather than rekey them.
These include situations when your current lock's security is not up to standard, and you would prefer to go for a more technologically advanced lock and key.
There are also cases where you may not be that happy with the condition of the lock, or its brand or design.
This is a common case when someone buys a new home, and would prefer to have a different and more secure lock.
There could also be cases when current locks are not that easy to operate, or are worse for wear.
Replacing locks is also the most feasible solution in cases when you have different keys of various locks, and you want to have one key.
It is also the preferred option when you want to do away with different keyholes and brands.
6. Replace Pros
The main advantages of replacing locks include:
You can be sure that the lock is according to your preferences and needs, both aesthetically as well as functionally.
New locks are bound to have more technological advantages and thus will be more secure.
7. Replace Cons
The main disadvantage of replacing a lock is that it tends to be quite costly when compared to the fee you'd pay to rekey a lock.
This is because you would need to buy a brand new lock, as well as pay the locksmith for the service of replacing the old one.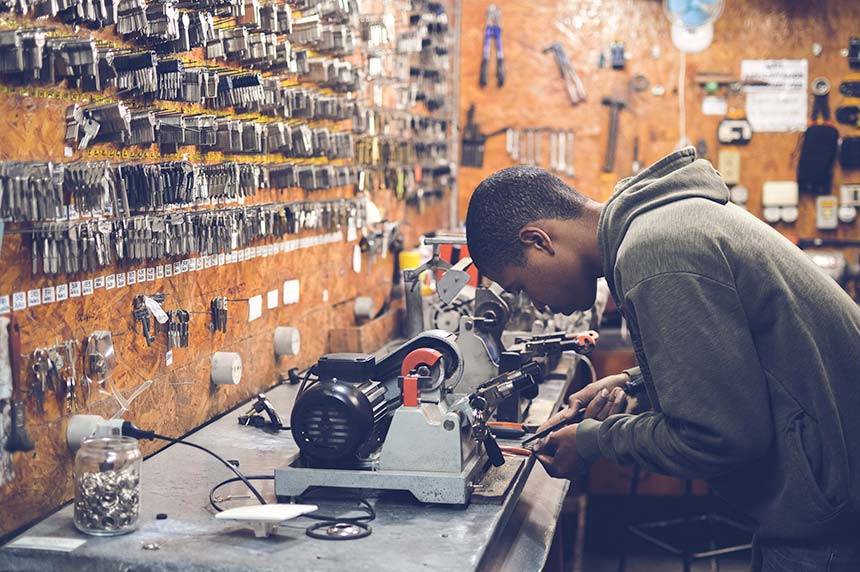 8. Do I Need a Locksmith to Do This?
Replacing a lock is not that difficult if you are choosing a standard lock and have the necessary tools and some knowhow.
However, generally speaking doing this yourself is not recommended.
Most people prefer to rely on the experience of a professional locksmith who would be able to see that everything is done correctly.
After all, we are talking about safeguarding your home or business premises here, so it's imperative your locks are 100% secure and in good working order.
Besides, some more advanced locks will require the experience of a professional locksmith, and most likely certain specialised tools to be installed properly.
When it comes to rekeying, it is definitely something that should be left in the able hands of a locksmith.
Certain tools will be required to do this job, and most people have no idea what to do when it comes to replacing key pins and springs.
Never the less, not managing to carry out the rekeying process properly will end up in ruining the lock, and lead to higher costs in the long run.
Key Takeaways
Generally speaking, replacing a lock is the way to go when you want to improve the security of your lock.
You may have reached the conclusion that the current lock is just not up to the job anymore, or that you are unhappy with the way it looks, its level of security, or how it operates.
Other than that, rekeying is the preferred option, since it costs less.
As long as you are happy with your current lock, in most cases rekeying is the most viable and cost effective choice.
Conclusions
If you are not sure whether you should rekey or replace your lock, it is best to consult with a professional locksmith.
As a general rule of thumb, rekeying tends to solve most problems unless there is something wrong or unsatisfactory about your current lock mechanisms.
However, it is important to make a well informed choice so as to make sure that you are satisfied with the result of your new lock and key, which are responsible for safeguarding your property and offering you complete peace of mind.